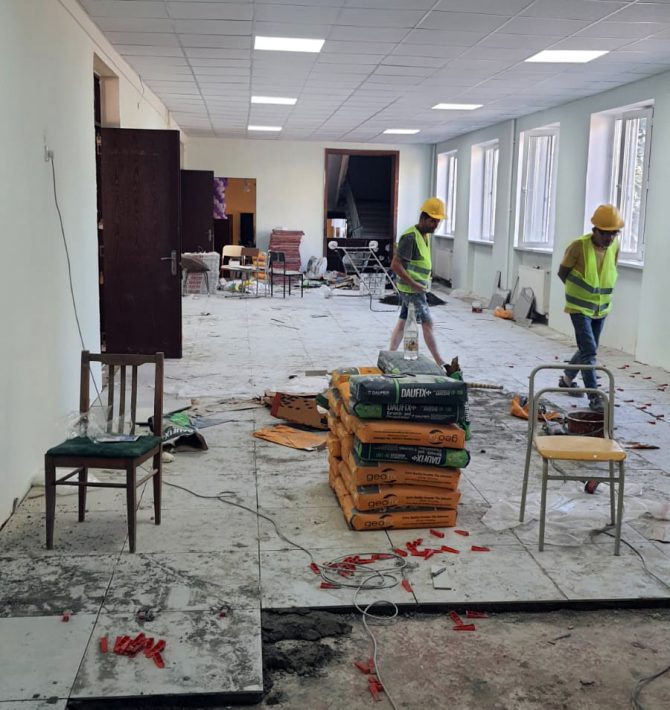 School Infrastructure Rehabilitation Underway for SRPs
Within the scope of the I2Q Project and the World Bank support, the concept of school readiness and primary education integration is underway. The new concept pilot shall be implemented in 150 preselected schools. The Ministry of Education and Science of Georgia arranges the school infrastructure, and I2Q Project will accomplish activities related to the learning process. A modernized, revised and child-centered school readiness program will be introduced in selected schools.
Rehabilitation works are running in 21 schools across the country at the moment. The rehabilitation will start in addition to 21 schools as soon as tender procedures are over. The rehabilitation works envisage the complete renovation of the infrastructure in the part of the school building designated for the school readiness program, including new floors, painting of the walls, replacement of doors and windows with new ones, new electrical wiring, and the arrangement of sanitary facilities for children of the appropriate age. School readiness groups will be equipped with relevant educational resources, furniture, and equipment.
I2Q Project Infrastructure Project Coordinator – Engineer with ESIDA representatives keeps observing the rehabilitation works.