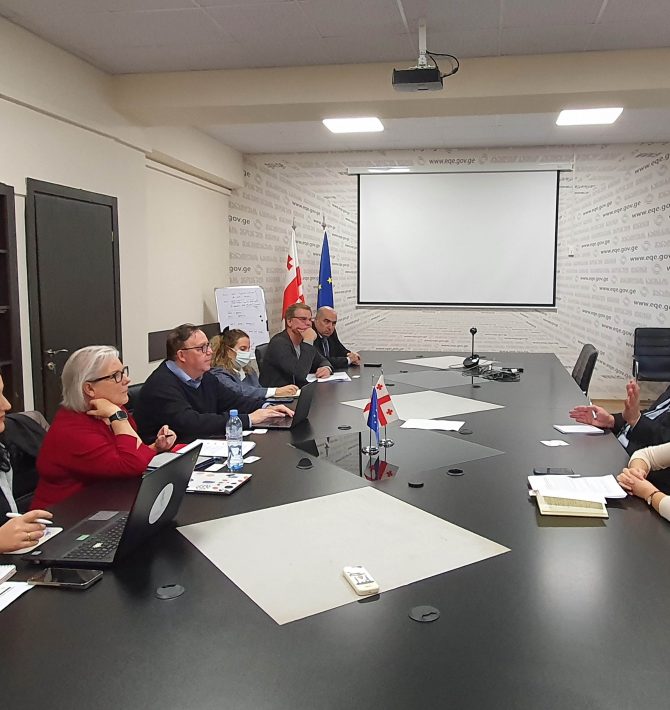 International ECE Experts Visited NCEQE
SDSURF early education experts continue intensive meetings within the working visit in Tbilisi. On November 24, they visited the National Center for Education Quality Enhancement. The ECE experts met the NCEQE Deputy Director, Kakhaber Eradze, and the Head of the Early and Preschool Education and Care Quality Assurance Department, Nino Khitarishvili. NCEQE is one of the essential stakeholders in the improvement of the quality of early education. The purpose of the meeting was to get familiarized with the role and capabilities of the Center.
At the meeting, the parties discussed the planned kindergarten authorization process and related challenges, the professional education of kindergarten teachers, the professional standards of directors, and other meaningful issues.
For better communication and coordination, meetings will be held monthly with stakeholders.