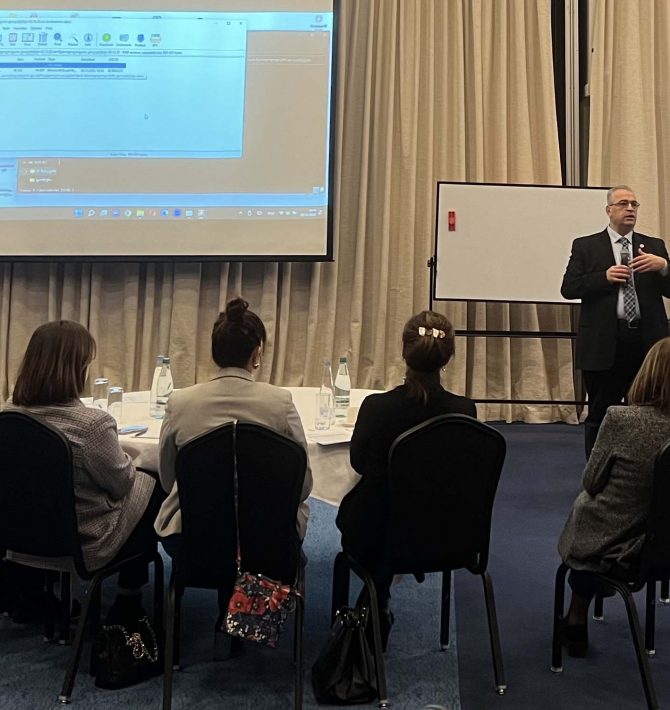 Draft Guides for GE Institution Authorization Standards Discussed
Innovation, Inclusion and Quality Project carries out activities supporting education reform. Activities in the GE sector are implemented under the guidance of the Consultant International Consortium IBF International. The GE component under the I2Q Project envisages the development of the school management system and defining its mechanisms. The project team collaborates actively with the LEPL – National Center for Education Quality Enhancement.
With the I2Q Project support, stakeholders held a work meeting on December 23, 2022. The stakeholders discussed the draft documents that are methodological and descriptive guides for the GE authorization standards. The developed methodological guide and descriptive guide are in correspondence with the new GE authorization standards. John Henly, the GE quality enhancement expert, participated in the meeting.
The meeting participants discussed the documents.
The stakeholders gave recommendations for the documents' development. Their feedback will be represented in the final versions.
Works toward developing the guides will continue in 2023.
The representatives of the MES, NCEQE, OROEI, TPDC, EMIS, ESIDA, educational resource centers, and public and private schools attended the meeting.