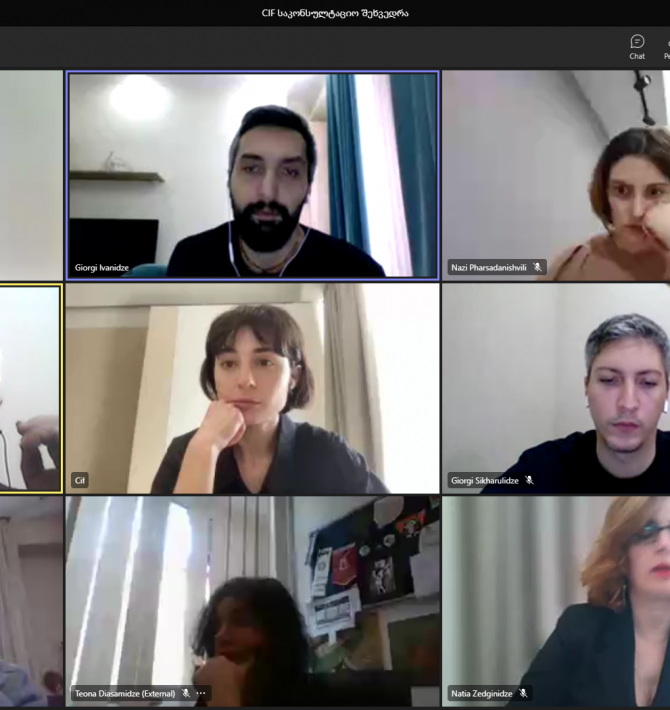 Another Meeting for HEIs on CIF Call for Proposals
On January 20, 2023, a consultation meeting related to the Competitive Innovation Fund (CIF) Call for Proposals was held by the organization of the I2Q project. The representatives of the LEPL higher educational institutions interested in the competition attended the online meeting.
CIF representatives presented comprehensive presentations on the CIF's general aspects. They spoke in depth about the main features of the grant, application evaluation criteria, application, budget forms, feathers of working with the portal, and other essential details. CIF representatives answered all questions the HEIs had. HEIs representatives got acquainted with funding stages, objectives, applicant eligibility criteria, consortia encouraging cooperation in joint projects and responsibilities, etc.
Questions may be sent by email no later than January 31, 2023, at cif@iiq.gov.ge.
Applicants must submit project proposals on the web portal – http://www.grants.gov.ge, by February 20 (23:59), 2023.
CIF aims at public Higher Education Institutions (HEIs) and the consortia projects encouraging cooperation between the public and private HEIs targeting specific development and innovation issues. The strategic objective of the CIF is to 'foster modernization of higher education programs and learning environment and strengthen the labor market linkages.
Read more about Call for Proposals here